If you're from Ticonderoga…you probably know Fred Provoncha! Author, historian, native son and memory keeper, Provoncha's love for Ticonderoga is real and deep. He is tireless and passionate about the past, present and future of the region and generous in sharing his knowledge. We asked him to share some of his thoughts and impressions about "Ti town" with Ticonderoga360.com…
Q. How did you get so immersed in the history of Ticonderoga?
A. I played in the ruins of the old mills as a child, and wondered what they were all about. Upon returning to TI in 2005, I became involved with the Ticonderoga Heritage Museum and became immersed in the history of the area. Building on the research of others, I added my lifelong passion for genealogy, and geology to flesh out the story of US.
Q. How did you come to write your book Ticonderoga (Images of America Series)?
A. They came to me. I had previously been asked by several folks to write a history of Ti, but that's a fairly daunting task. The book I did produce lets the readers tell their own story by explaining the pictures to friends, family and neighbors. Working for IBM 50 hours a week, and trying to meet the books deadlines were significant challenges.
Q. What is your favorite Ticonderoga historical fact, event or person?
A. Person, Clayton H. Delano, "author" of the Ticonderoga Pulp and Paper Co, and co-author of the High School. Fact? d'Alainville. After the Iroquois "Eastern Gate of the Great Long House", the French built a fort and village here.
Q. The popular Facebook Page "If You Grew Up In Ticonderoga NY You Remember…" is incredibly active! Why do you think people from Ticonderoga are so tightly connected by their collective history?
A. It's in the air, and it's in our blood. Our ancestors are buried here, the stories of the enterprise that Ticonderoga is and was are endless, and fascinating. Growing up here was special, you hear that over and over. This is the place…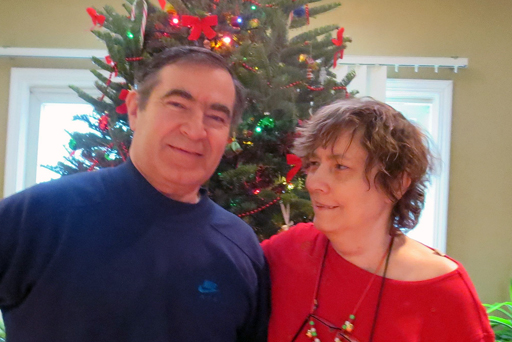 Q. How long have you been involved with the Ticonderoga Heritage Museum, and in what roles?
A. I was hired by the Museum as it's coordinator at the end of 2005, shortly after moving back to Ti. A couple of years ago that position was eliminated, and I was named Technical Director. I recently resigned that position to take on as the board chairman recently announced, a roll as museum Ambassador.
Q. Is your family as immersed in the local history as you are?
A. My wife has been immersed in family History for many years, and was the Lynbrook NY branch family history center director for several years. The kids just nod and pat me on the head from time to time…
Q. What is your "day job"?
A. Up until last year I had been a consultant for IBM, working the General Electric account. When GE terminated the IBM contract, I was "Freed". I've retired from Citibank, First Data and Estee Lauder. My day job now is keeping an eye on my wife, Holly.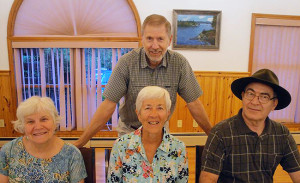 Q. Based upon what you know about the history of Ticonderoga, what do you see for the future?
A. As I see it, Ti's future is in the hands of Washington. If they make it possible for small businesses and small towns to survive, then we will. No town I've ever seen has more assets than Ti. Will it be economically possible to develop and use them? Time will tell.
Q. What changes would you most like to see in Ticonderoga?
A. We have to have a bridge to Vermont in Ti. Almost half our potential is lost without one..
Q. What do you most want people to know about Ticonderoga?
A. I most want them to know what it was, who built it, what it is now, and what it could be.
Q. What is your favorite memory of living in Ti?
A. Winter. Snow forts, ice rinks, sleds, toboggans, skis and more. We didn't endure winter, we lived it, and loved it…
Related Posts:

//