"Business Focused. Community Minded. Future Driven."
The Ticonderoga Area Chamber of Commerce (TACC) tag line describes the friendly and supportive TACC team to a "T". We asked Matt Courtright, Executive Director of the Ticonderoga Area Chamber, a few questions about the important role the Chamber plays in building and maintaining a vibrant economy and their efforts to make the Ticonderoga NY area an "exceptional place to live,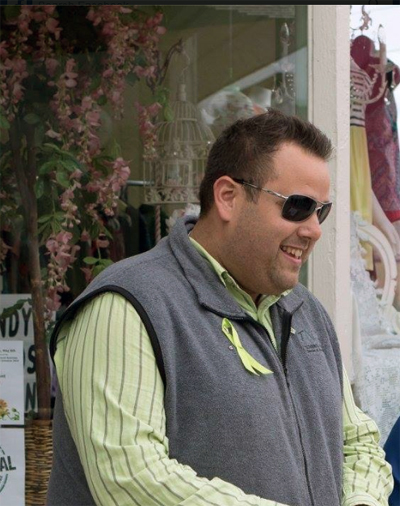 work, and visit."
Q:  How did you become the Executive Director of the Ticonderoga Area Chamber of Commerce?
A:  I grew up in Ticonderoga, so I have a deep rooted history here. I love my family, community, and or course my job. I felt that I could have a bigger impact on the community by becoming the ED of the Chamber. When this position became available I knew this was where I was meant to be. As a team the Board and I quickly decided that modernizing, improving, and expanding the programs, services, and leadership the Chamber was providing was a necessity. We also realized that communicating regularly to our members and the community was an aspect that was missing.
My Background:
I graduated from the College of Saint Rose with a B.A. in Public Communication. During my time in Albany I also interned at the NYS Senate Media Services Department. I was also lucky enough to have the opportunity to spend a semester abroad in Italy studying journalism and photography as well as a semester abroad interning at the Irish Prime Ministers Press Office. I moved back to the Ticonderoga area in 2005 after returning from Ireland. I briefly worked at Inter-Lakes Health in Sales & Marketing as well as with the ILH Foundation Board. I then worked for Silver Bay YMCA as the Marketing, Sales, and Conference Director for over 4 years. I currently live in Port Henry, NY with my wife Wendy and our daughter Alyssa. I also have a step-daughter Megan that lives in Albany.
Q:  What's new at the Chamber?
A:  Lots! Membership and partnerships continue to grow. We are also working hard to continually offer new and expanded Member benefits. In addition we are taking a more proactive approach to business retention and recruitment. Staff members are also new! We have hired Kaylene Ross as our part-time Administrative Assistant, June Curtis as our Farmers Market Advisor, and Carol Wood Ramundo as our Farmers Market On-Site Manager. The Chambers continued growth and all of our efforts are made possible by  the support from our Members and Partners.
Recently, along with the Ticonderoga Montcalm Street Partnership, we've been awarded the Adirondack Foundation–Generous Act Fund Grant. This is a $2,000 grant applied for by our amazing partner, PRIDE of Ticonderoga, and will be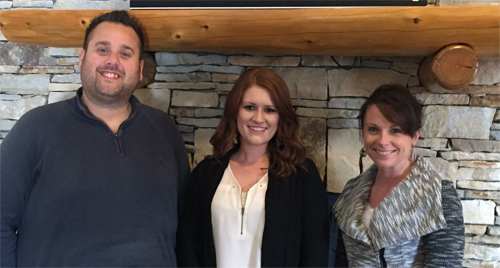 used for our Strategic Planning Session along with our memberships to the Association of Chamber of Commerce Executives and the Business Council of New York. These affiliations will provide TACC with resources, professional training and assistance, and allow TMSP to join Main Street America Institute. We've also just recently partnered with eVision Digital Marketing / Ticonderoga360 to offer additional regional online visibility to our Chamber Members. We are also pleased to be sponsoring the Ticonderoga Farmer's Market and love watching it grow every year.
We continue to work with the Regional Office of Sustainable Tourism and most recently we are working with them to survey visitors at the many fishing tournaments in the Lake Champlain Region to find out how they hear about the tournaments, where they stay while they are here, and other questions about their visit. This survey is being conducted to find out the local economic impact of the tournaments. Check out the Fishing Tournament Schedule.
Q:  What is the greatest benefit the Ticonderoga Area Chamber of Commerce offers the community as a whole?
TACC Goals & Benefits
A:  While helping local businesses grow and building a strong local economy are our goals at the TACC, we also think it's important to cultivate a sense of unity. We do this by bringing the community together in support of local business owners and by promoting pride for the community. We remind residents of all of the wonderful businesses we have right here and to THINK LOCAL! Shop! Spend! Support!
Q:  From a Member's perspective, what are the greatest benefits to joining the Chamber?
A:  There are so many benefits to being a Ticonderoga Area Chamber member. Not only are businesses and organizations recognized for supporting the community (and yes, patrons do ask around for businesses that support the community), but the amount of year-long daily support and continuous promotion from the Chamber is unmatched. We serve members in Ticonderoga, Crown Point, Hague, Moriah, and Putnam, NY, and all receive a listing on our Chamber website along with printed directories, Ticonderoga360.com, and LakeChamplainRegion.com, along with referrals from the Chamber and many other benefits including being Associate Members of the North Country Chamber of Commerce.
Some benefits include:
Daily Business Support and Services
Promotion of press releases and event info for our members
Event listings on TACC Calendar of Events
Ticonderoga360.com listings and business highlights
Lake Champlain Region website listing and event listings
Sponsorship and promotional opportunities
Representation regionally by the TACC
E-Commerce Card Program
Health Insurance Services
Great (and free!) networking opportunities like After Business Mixers
Marketing, trainings, seminars and support from the helpful TACC staff
Assistance with events and projects
…and even copying, faxing, and scanning services
Ask any of our amazing Members and you'll find that a TACC Membership is definitely worth it and you are also supporting your community in so many ways.
Q:  What other local organizations does the TACC work with?
A:  We work closely with several local and regional organizations that are just as dedicated as we are in promoting and serving the Ticonderoga area. Our partners include the Town of Ticonderoga, Regional Office of Sustainable Tourism/Lake Champlain Region, Ticonderoga Montcalm Street Partnership, North Country Small Business Development Center, PRIDE of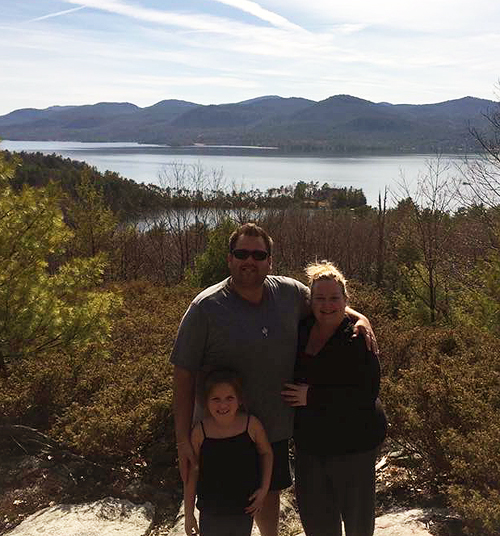 Ticonderoga, Essex County Industrial Development Agency, and the North Country Chamber of Commerce.  And most recently eVision Digital Marketing/Ticonderoga360. We are also now working with the SCORE Chapter of Clinton, Franklin, and Essex Counties via the North Country Chamber.
Q:  Anything else you would like to mention?
A:  I would love to see every business owner in Ticonderoga, Hague, Crown Point, Moriah, and Putnam join the Chamber. TACC and its Members are like a family, joining forces to constantly improve the region's economic strength. We help each other. If you are unsure of how the Chamber can help you, just give us a call at (518­) 585-6619 and we would be glad to meet with you!
Again, without the support of our Members and Partners the Chamber would not exist. They allow us to work hard every day to serve, market, and promote the area and strive to make the Ticonderoga area an exceptional place to live, work, and visit. The Chamber also provides an array of business support and services to existing business as well as potential new businesses. We are here to help in any way possible!
Q:  What do you enjoy doing in your spare time?
A:  Spare time? What's that? Just kidding. I enjoy being a dad, spending time with my family and friends, camping, campfires, traveling, photography, gardening, music, and being outdoors. I truly enjoy spending  time at home.
Call the Ticonderoga Area Chamber of Commerce at (518­) 585-6619 or contact us online.