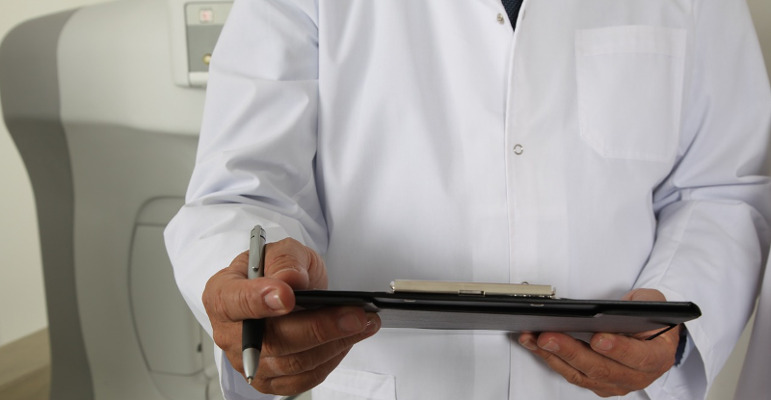 Local Health & Wellness in the Ticonderoga Region
The Ticonderoga area and surrounding regions offer a number of conventional medical services including hospitals, primary care physicians, dentists, pediatric care, women's healthcare services, and emergency medicine.  In addition, many people are seeking ways to live a healthy lifestyles and improve their overall wellness. Here in the Ticonderoga area we also enjoy many healthy lifestyle and wellness options .
Whether you need emergency services, ongoing care, fitness options or nutrition guidance, there is plenty of support for all your needs! guide to health and wellness services in the Ticonderoga Area.
Emergency Care/Hospitals
Inter-Lakes Health
Inter-Lakes Health has been providing services to the Ticonderoga area since 1908.  They operate the Moses Ludington Hospital, a 15-bed critical access hospital in Ticonderoga.  The Emergency Room is open 24 hours a day, seven days a week.  In addition to laboratory and imaging services, the hospital offers specialty clinics, and an inpatient and outpatient therapy department.  When urgent transport is needed to a larger regional hospital, their helicopter landing pad is used for fast transport.
ILH's affiliation with the Fletcher Allen Heath Care group in Vermont, an academic medical center, provides additional support in critical ER cases, cardiography, dermatology, and neurology.
Larger Networks Out of Region (Albany, Glens Falls, Saratoga Springs, Plattsburgh, Middlebury, or Burlington)
For more serious medical conditions, surgeries, or emergency services, Ticonderoga area residents and visitors travel to nearby communities with additional or different services than can be found here.  In the region, Albany Medical Center is the go-to place for the largest range of medical and surgical services in upstate New York.  Albany Med, an academic medical center, operates a 734-bed hospital on its campus in downtown Albany and has many regional affiliates.  Albany Med has the region's only Neonatal Intensive Care Unit.  Recently, Albany Med acquired the nation's first 3D, FDA-approved digital mammography technology.
Closer to home, Glens Falls Hospital  and Saratoga Hospital offer in-patient surgery, routine care, emergency services, out-patient procedures, and much more.  Elizabethtown also has a hospital with emergency care and in and out-patient services.  Many residents also travel to Burlington, Middlebury, or Plattsburgh.
Primary Care Options
Ticonderoga Health Center (Hudson Headwaters Health Network)
In the area, many residents choose Ticonderoga Health Center (HHHN) for their primary care services.  Founded in Chesterton and in operation since 1974, HHHN operates 17 community health centers.  It is a Federally Qualified Healthcare Center that provides healthcare regardless of income or insurance.  People seeking to find a primary care physician or a specialist should consult HHHN's network of doctors and service providers.  From women's health and pediatrics to behavioral health and imaging, residents and visitors will find the healthcare provider they are seeking through HHHN.
There is also a Primary care facility in nearby Mineville. The  Moriah Health Center (HHHN) also offers pediatric, adult and family medicine practitioners provide comprehensive primary health care services as well as specialty services.
Silver Bay YMCA
The Silver Bay YMCA is a beautiful YMCA retreat center off of route 9N in Silver Bay, south of Hague.  The YMCA offers a community fitness class on Monday, Wednesday, and Friday mornings on their cardio and Cyber machines in the Fisher gym on campus.  The workouts are open to all.  Be sure to stop by the Front Desk to obtain a community membership form.
The Silver Bay campus is a short and beautiful drive from anywhere in the Ticonderoga area and there are plenty of walks and short hikes to take on campus.  Brisk walking and hiking are two ways to get outside and enjoy the natural beauty of the area while improving cardiovascular and general physical health.  Stop by the Front Desk for information about trails on campus.
Yoga
In addition to yoga classes at TiNY Wellness, the Ticonderoga area has a number of yoga practitioners offering classes.  Mariposa Yoga, owned and operated by Heather York, offers Hatha yoga classes that focus on combining breath work with physical postures.  Heather can be reached at 347-450-5454 or on her Facebook page, Mariposa Yoga.
Lightworks Reiki in nearby Moriah NY is all about bringing the benefits of Reiki to individuals for the improvement of the body and mind.  Call (518) 572-6427 for more information, or to book an appointment.
True North Yoga, in Schroon Lake, offers classes as well. According to reviews on their Facebook page, True North's studio is inviting, calming, and beautiful.  One visitor said it was the perfect place to take in Adirondack ambience while practicing yoga.  Debbie Phillips, owner of True North, offers classes throughout the week.  Find class schedules on her website or by calling 518-810-7871.
Running
The La Chute Road Runners is a local running group dedicated to promoting healthy lifestyles through running.  They organize group runs, provide training guides, offer support for runners at all levels — including kids — and host fun activities all year long.  Every Fourth of July, the La Chute Road Runners sponsor the Montcalm Mile, a one mile, downhill road race through the heart of downtown Ticonderoga that is a thrill for runners and spectators alike.  Kids love participating, and most parents can keep up since it is all downhill!
The Ticonderoga Triathlon Festival takes place in Ticonderoga, offering a number of Triathlon events  Sprint and Olympic distance Triathlons, Sprint and Olympic AquaBikes followed by a Kids Triathlon (11 & Under 100m swim, 3 mile bike, 1 mile run or ages 12 -17 200m swim, 6 mile bike, 1 mile run) and more.
Healthy Eating
In small towns across the country, small, co-operative natural food stores have been a mainstay since the 1970s.  The Ticonderoga Natural Foods Co-op located downtown supplies the area with organic produce, local dairy, eggs, and bread, and bulk groceries. They also offer many gluten-free foods and are retailers of essential oils.  Also, the TINY Wellness Center has a number of great blog posts on nutrition, health and fitness and health products as well.
Whether you're a local or a visitor, the Ticonderoga area has your health and wellness needs covered.  From organic produce to urgent care services, like many towns across the country, the Ticonderoga area is embracing a well-rounded approach to health and wellness!
Related Health & Wellness Articles: