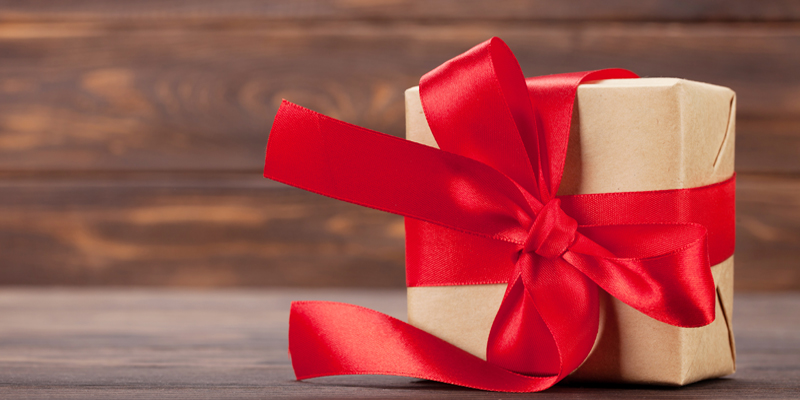 The holidays are expensive. Save money this holiday season by following these festive and frugal tips!
Shop locally!
Save gas money this year by shopping right here in downtown Ticonderoga and save yourself the frustration of fighting crowds and waiting in long lines. Take your time and browse the shops downtown for one-of-a-kind items and extra special gifts for your special loved ones. Another reason to feel good about shopping locally? You're helping the local economy!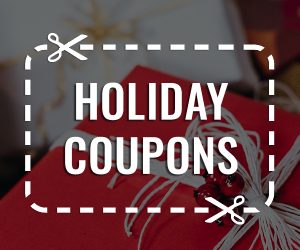 Good Things Come In…
Don't underestimate the value of the wrapping! A $5.00 miniature frame looks more expensive when it's wrapped in a pretty little gold box in a small red bow. This works particularly well with small children. Your five-year-old is not going to care on Christmas morning whether that "puppy that rolls over" is brand new, in the packaging, or looks brand new, wrapped in a little basket with a bow!
Focus on the Feast!
One of the richest experiences of the holiday is often the meal time. Whether it's turkey or hot dogs, ham or pasta, the time spent together can be priceless. Maybe add a festive candle or centerpiece, put little surprised under the plates, or play a dinner game that everyone can participate in.
Skimp on the spouse?
Make it a rule, and follow it, that the two of you will stick to a less-than-normal pre-determined gift budget. Take advantage of specials from local spas or salons…give each other a gift of something special for your home. Do both of you love to golf? Give yourselves a gift certificate to dinner!
Allow Allowances!
Parents often feel pressure to provide a living room full of presents because it has been that way in past years and they don't want to disappoint their kids. A change in outlook can turn that around.  Consider downsizing a bit this year as an opportunity to share a lesson about spending and being thankful for what they do receive.
Put a limit on each child and stick to it. Chances are if your children are young, you can probably afford to get one thing they are asking Santa for. Then, try to purchase gifts you know they will like, that don't cost a lot! Check local shops for deals like BOGO ("buy one get one).
Soak up the Spirit
Finally, try to take the focus off of gifts and put it on other holiday activities. Keep your kids busy with activities they would find fun, such as picking out the holiday music or making festive place settings. Make baking Christmas cookies a holiday tradition.  Spend time together at the Black Watch Library, or visit the Ticonderoga Historical Society. Let them decorate their own cookies and help with the clean up. Create memories and traditions your family will cherish that goes beyond the latest toys.  Expecting less from Santa and more from the spirit of Christmas can go a long way toward creating holidays much less stressful and way more enjoyable!
Enjoy your holiday in Ticonderoga and the North Country!
Related Posts: