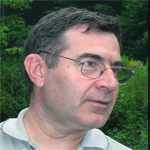 The Random Scoots Blog | Fred Provoncha
Writer, Author, Ticonderoga Heritage Museum, Rock Collector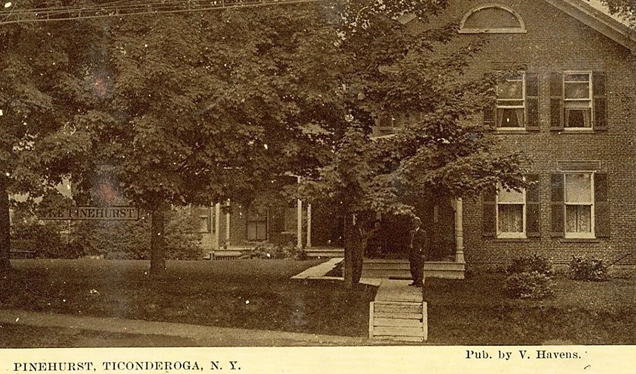 Well, growing up I lived on "The Avenue", as in Lake George Avenue. I now live in Weedville (or is it Weedsville?)  How do you tell non-Ticonderogians you live in Weedville? It's hard enough telling them you live in Ticonderoga.  Read on to learn more of the history of Weedville….
Ok, I'll 'splain it (maybe). In 1630 the Winthrop Fleet landed in Massachusetts, and the flagship of that fleet carried, among others, one Jonas Weed. He settled in what became Connecticut and had a large family. Some years before the revolution one of his descendants named Patience Weed married a newly arrived Frenchman named Francois Joseph Durand, who with a couple of his sons fought in the American revolution. They are my 5th great grandparents. Jonas's other descendants spread through to colonies, and several ended up in Saratoga County, New York. About 1825, one of those descendants then living in Ticonderoga, Joseph S. Weed married Elizabeth Arthur in Ti  and started a mercantile business at the Lower Falls. He also served as Town Supervisor, and later served in the New York State Assembly in 1833.
In 1814 in Saratoga County, another Joseph Weed married Lucy Benedict and soon moved to Ti. He became a lumberman and located at the Upper Falls. As time passed he also went into the mercantile business, and also became Town Supervisor.
After a bridge was built across the "Crick" extending today's Montcalm street with today's Weedville Hill, Joseph S. Weed built a store and residence on the hill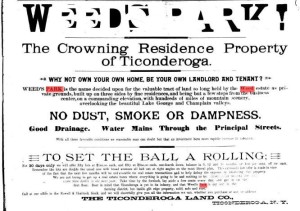 where today's BelFred liquors and Montcalm Manor sit. He called this home Pinehurst. Time passed, and for reasons unknown this Joseph sold the store and house to the other Joseph (no "S") Weed.  His first wife had died, and in 1843 he married Mary Hay of Ticonderoga. In 1860 Joseph (no "S") died and was buried in the Streetroad Cemetery. His widow Mary divided up his large land ownings into a development called Weeds Park, (see insert from a 1892 Ti Sentinel) and made several land donations to the town, including the fireman's field. The first wooden school was built on today's Wayne Avenue across from the old TiPi building, and eventually in the 1960's, Pinehurst was razed to build the "new" A&P which still stands, sorta.
And so, time passed, the wooden school at Weedsville became the town shed, and a new larger brick building was built facing Exchange/Montcalm street, Weedsville became Weedville, the two Joseph Weeds became mixed in people's memories, the history of Weedville faded and, as it always does, life went on…
Enjoy the day, build happy memories, invite a friend to lunch, be well, fvp.
Relate Posts:
Ticonderoga NY Blog: Random Scoots!