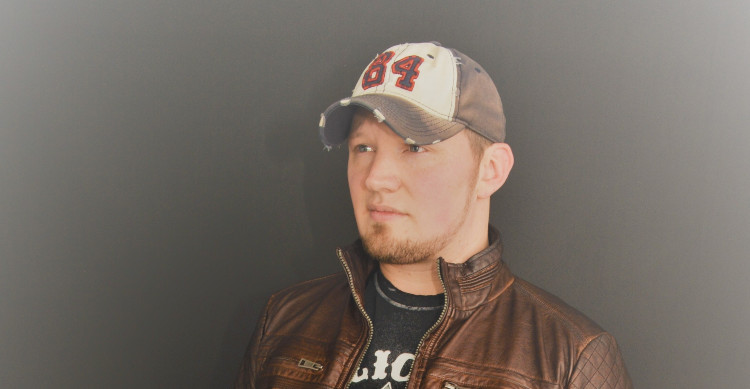 Joe McGinness is a performer with Adirondack roots whose passion has led him to develop his own brand of country music! We recently caught up with Joe in Nashville where he currently lives to learn a bit more about him. Check out our interview with him and his YouTube recording below – pretty sure you're gonna be a fan!

Highlights: Joe has been featured on a number radio and television stations including Sirius XM , Pandora, 98.9 WOKO and many others. His single "Blame it on the weekend" was featured as an ( iTunes Hot Track of 2015) and Joe's Latest Single "Nothing Like The Radio" made the iTunes Top 100 Country Releases Chart (debuting a few spots from Miranda Lambert!)
FAQ: Joe shared the stage with many great country artists such as Old Dominion,Frankie Ballard (Sunshine & Whiskey) , Granger Smith ( Backroad Song) , Lonestar, Neil McCoy , Josh Thompson , Jimmy Wayne and Mark Chestnut.
Q. How did music become your passion?
A. My passion for music originated from my childhood. Almost all of my family members are musically inclined, being surrounded by that had an incredible influence on me. My mother and my uncles would have their band practice at our house weekly and I vividly remember singing and tapping along and absorbing everything that I could. They played a lot of great music, including Patsy Cline, Johnny Cash, Buck Owens and some really great 50's and 60's Rock n' Roll as well. To this day I consider this to be the inception of my music career.
Q. Do you remember the very first time you ever performed on stage?
A. I played my first show at the age of  13 in front of approximately 225 people at a venue in Upstate NY. At that time I played bass guitar  in a rock band with my two older brothers and my cousin.  I remember being excited rather than nervous. I had spent many many hours rehearsing and felt really confident in what I was doing.   Having more than half of the audience as my family and friends  helped create a very forgiving and comfortable setting for my first live performance. It was at that time I had realized this was my destiny.

Q. What artists have been your strongest influence?
A. I've always been able to appreciate all genres of music. With that being said, I have looked at my family as my biggest influences. Many of them have guided me and taught me over the years. I'm also a big fan of classic country , especially George Jones. I love just about anything he has done. I  find enjoyment in early rock and roll as well , everything from Elvis Presley to the band KISS. I have absorbed every bit of their musicality that I can along with their stage presence and their  ability to captivate an audience for so many years. In addition I have a collection of old vinyl records that I like to  listen to frequently. I find it enjoyable to revisit these artists who have paved the way for musicians like me. Often I will  say during  my  concerts, that this may be the  only time you'll hear an Alan Jackson song and a Michael Jackson song back to back.
Q. What is so unique about your own style of country music?
A. I'm extremely lucky to be able to produce , arrange, write and perform on all of my records. A lot of country artists especially these days do not have that luxury. I perform most and sometimes all of the instruments on the recordings. I believe this  differentiates me from a lot of today's mainstream country artists. Most of them play songs written by a team of song writers and have numerous session musicians and a producer directing their every move. My approach is very organic and is  100% true representation of myself as an artist.
Q. What is your inspiration for original tracks…is there one particular song that has a special meaning to you?
A. Now more than ever I believe people need uplifting music, something fun and energetic to sing and tap along to. Some of my tracks such as "Tonight Belongs to us" or "Blame it on the weekend " were written with the intent of making my listeners forget about real life for a while. However, many of my songs are very personal and autobiographical. The song "This Life Without You" which was based around the death of my father when I was  3 months old, and the struggles I had growing up without him. I wrote this song eight years ago and now in 2017 I finally feel comfortable releasing it. The song will be on my new album, released later this summer.
Q. Nashville is a long way from the Adirondacks. What is your favorite spot, and do you miss it?
A. The Adirondacks will always be my home regardless of where I roam and end up. I find peace in fishing  many of  the small ponds around the area. A few of my absolute favorites include Newport Pond , Mill Pond and Bartlett Pond, which are all located in the Mineville area. It's not uncommon to find me there when I get time off from working on music etc. It's really the best way to keep in touch with my roots. As they say "Bloom where you were planted".
Q. What would be your dream gig?
A. Garth Brooks, George Strait And I Live at Madison Square Garden!!
Q. Something no one knows about you:
A. People may see me on stage and assume that I'm an extrovert, in reality I'm much more shy and quiet when I'm off stage. For lack of better comparison it's like Clark Kent and Superman. Behind closed doors I  enjoy history, both American history and world history in general. Some of my favorite topics include the Abraham Lincoln and JFK presidencies. Many  other iconic figures like Benjamin Franklin and Albert Einstein all intrigue me. Simply because they were all ahead of their time with innovative ideas and I admire that so much.
Learn more about Joe at JoeMcGinness.com. You can also like him on Facebook, follow him on Twitter and check him out on iTunes!
Listen to Joe's "Blame It On The Weekend" on Youtube:
Related Posts: