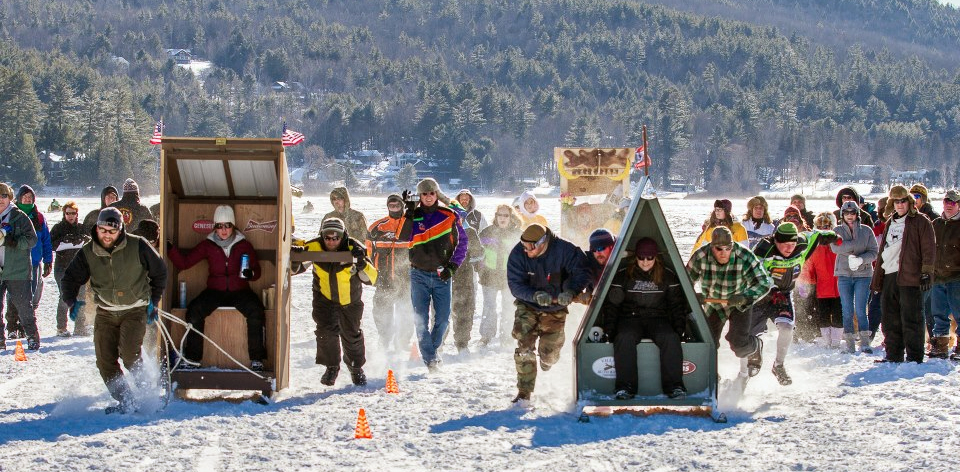 This year, experience good old-fashioned winter fun at the Brant Lake Winter Carnival on February 21, 2015! Located at Jimbo's Club at the Point, this festival draws crowds from all over the Adirondacks and was a 2014 "Adirondack Park Excellence Award for Best Community Event" honorable mention.
Have you exp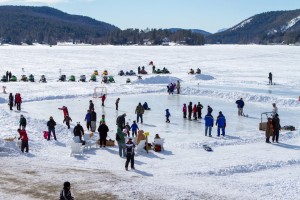 erienced the thrill of an Outhouse Derby? Come watch teams compete for the fastest and most uniquely decorated (and occupied) outhouses! Better yet, get a team together and register by 3:00pm the day of the carnival. Race starts at 3:30pm.
Carnival activities include: snowshoe races on ice, sled pulling, broomball tournaments, ice fishing derby, bonfires, ice hockey shootout, curling, vintage snowmobiles rides, and the especially popular Ladies' Frying Pan Toss! At dark, enjoy an impressive firework display.
This small town shindig has become increasingly famous over the last few years, so expect to have to park a ways down the road and take the complimentary shuttle in. Come and join the fun on the ice at Jimbo's Club on the Point at the Brant Lake Winter Carnival in Brant Lake, NY on Saturday, February 21, 2015!
Brant Lake is just a mere 25 miles from beautiful Ticonderoga NY. Festivities kick off at 11:00am. For carnival information, email [email protected].