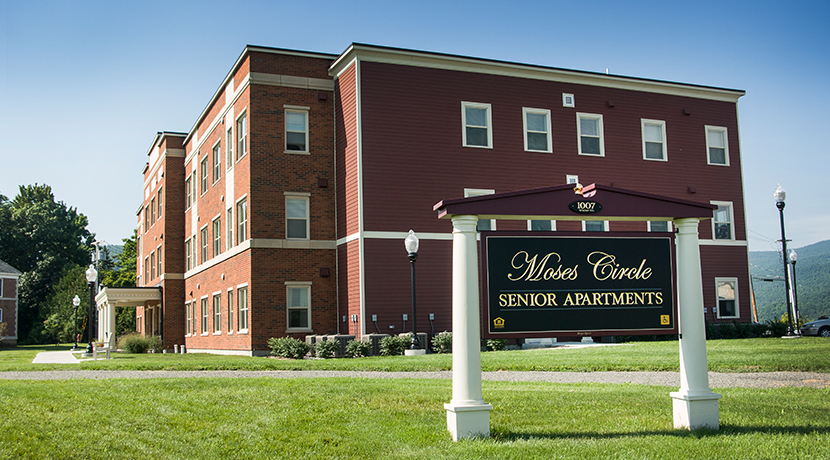 Senior Living Communities in the Ticonderoga Region
Thanks to the variety of Ticonderoga senior living communities, there is housing available to fit our local seniors' needs. Whether you or a loved one are seeking a facility offering attentive medical care, or a comfortable apartment to accommodate independent living, you have options here. Many senior housing communities work hard to ensure that their residents are within reach of amenities that will help them continue to live fulfilling lives, even as they transition into new living situations. From personalized medical care and assistance with daily living, to locating an apartment complex designed just for seniors with their desires and needs in mind, there is available housing in the area that is perfect for every senior's situation.
The type of facility a senior chooses will depend on the level of care or assistance that he or she is seeking:
Independent housing usually features one- or two-bedroom apartments for residents as well as community areas like fitness centers or game rooms where seniors can exercise and socialize in an environment tailored to their needs.
Assisted living facilities are designed for seniors who do not require 24-hour medical care, but would still benefit from assistance with basic services, such as housekeeping, meals, laundry, and medications.
Independent Housing in Ticonderoga
For seniors seeking independent living, there are two apartment complexes in Ticonderoga. Moses Circle Senior Apartments and Lord Howe Estates are both pet-friendly, feature on-site laundry, and each location offers scenic views of the nearby Adirondack mountains. Additionally, both apartment complexes are very close to Ticonderoga's hospital. In the event that a resident requires medical services or care, they need not go far.
These apartments also offer additional amenities designed to help seniors stay active and engaged. Built-in emergency call systems and units that are accessible for those who are hearing, vision, or mobility-impaired. These features offer peace of mind that assistance is within reach, while still allowing residents to enjoy independent living. If you or your loved one are seeking an even more community-oriented environment, Moses Circle Senior Apartments are home to a fitness center and a library and computer room. It also offers senior bus transportation and walking paths to beautiful downtown Ticonderoga.
Assisted Living in Ticonderoga
Montcalm Manor, in Ticonderoga, is one of Adirondack Manor's 11 assisted living facilities in upstate New York. Montcalm Manor allows residents to maintain their chosen level of independence while providing additional support of prepared meals, on-call staff available 24 hours a day in case of emergency, and a recreation and activities department to keep seniors engaged and entertained.
With all the options and various types of facilities that are available, choosing the right senior housing can seem challenging and at times overwhelming. Though they cater to different needs, these Ticonderoga senior living communities all have something in common: they are filled with staff who are dedicated to creating an environment and care plan that is personalized to every resident's needs and desires.
For more information on local senior activities and events, visit the Ticonderoga Senior Center Facebook page!