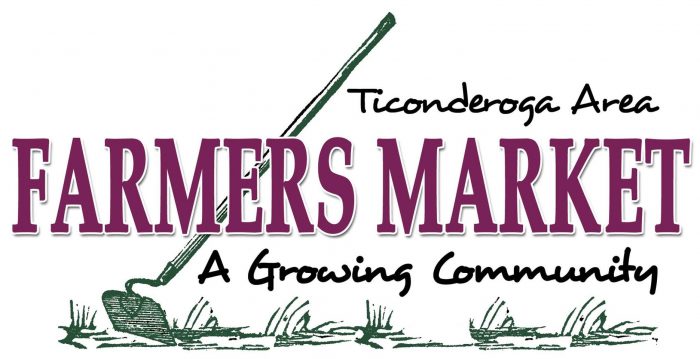 Time For Fresh Farmers Market Foods, Goods & Fun!
What: 2021 Ticonderoga Farmers Market
Where: 1114 Wicker Street near the Walmart entrance (parking is available in the back of the property upon entering)
When: Saturdays from 10:00 AM to 1:00 PM – July 10th through September 25, 2021
It's that glorious time of year when fresh fruits, vegetables and products are once again available at the Ticonderoga Farmers Market. Put it on your Saturday morning calendar to come browse a variety of fresh local fruits and vegetables, meats, eggs, honey, maple syrup as well as local products and goods!
"The Ticonderoga Area Farmers Market is a great opportunity for community members and visitors. Join us each Saturday for local produce, products, and more. We are still recruiting additional farmers and vendors. If you are interested in participating in the market, contact me today. We welcome vendors to commit to the entire season, specific dates, special events, or even join us as a guest for one market. In addition to planning for the upcoming season we are thinking about the future of the market in regards to numerous aspects. We greatly appreciate all those who took our market survey this past winter. We would like to give a big thank you to June Curtis who remains our market advisor and core volunteer. The market would not be possible without her assistance."
~Kelly Carey, Ticonderoga Area Farmers Market Manager
Special events are planned for the 2021 season including:
Grand Opening with Live Music on July 17th
StreetFest on July 31st (the market will be in Downtown Ticonderoga)
Makers Market on August 14th
Local Author Day on August 21st
Harvest Festival with Live Music on September 18th.
In addition to the events planned free market bags will be available compliments of Hudson Headwaters Health Network, free local food activity bools for kids provided by Adirondack Harvest, and free weekly recipes from the Ticonderoga Area Chamber of Commerce. Other giveaways and activities will take place as well.
Farmers, vendors, businesses, local artists and organizations interested in participating in the market contact the Chamber Office. For more information visit www.ticonderogany.com, the Ticonderoga Area Farmers Market Facebook page or the Ticonderoga Area Chamber of Commerce Facebook page. You can also call 518-585-6619 or email at [email protected].