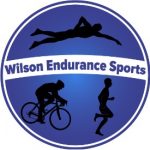 BUSINESS PROFILE:
Name: Mark Wilson
Title: Owner/Coach/Race Director
Business: Wilson Endurance Sports, LLC
Years in Business: 2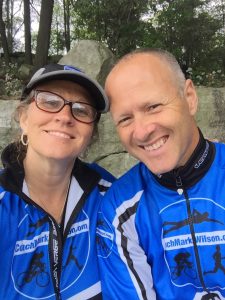 Briefly Describe Your Business
Wilson Endurance Sports has created 22 multi-sport racing events around NY State to keep people moving and active. We can offer the serious athlete to the very beginner a place to achieve their goals in sport and in life. Offering fun, well designed races that cater to athletes needs and desires.
What is your product or service specialty?
Fun, friendly, athlete centered events for the competitor in you, as well as one-on-one coaching for any level athlete and weeklong & weekend triathlon camps around the country.
How did your business get started?
18 years ago I started the Hudson Valley Triathlon Club (HVTC) as a triathlete looking for quality races close to home. That club and the 4 Sprint Triathlon races we hold every year in Mount Tremper in the Catskill Mountains (near Woodstock) has maintained and grown and brought together a great group of people that get together once per month and have a terrific time doing it. Since that time, I have re-married and moved to Western NY where my wife, Tonia, and I have created the Southern Tier Triathlon Club (STTC) as well as 22 racing events around the state for 2018 and beyond. Maintaining both clubs and the 8 Summer Tri Series races keeps us active and moving, able to work together every day and enjoy a healthy life. Adding 6 Duathlon races, 2 KBR Triathlons (Kayak,Bike,Run), a Kids Triathlon, a running festival and 5K FUNdraiser along with the Hague Endurance Festival in June just seemed like the natural next step for us. We couldn't be happier doing what we do.
Why do you recommend people do business with you?
If you desire to continue living, you need to move and be active. Getting outside in the beautiful New York nature that we all enjoy so much is important. If we can give you the opportunity to get out there and move in some capacity then we are doing our job correctly. You will feel better and stay healthy and have a great time doing it at any of our events. All levels of athleticism, all ages and genders are welcome. We offer relay teams to allow people to "get their feet wet" so to speak in the world of multi-sport if this is new to them. This builds confidence and allows for you to keep moving forward at your own speed and ability.
What makes you the most proud of your business?
Seeing the feeling of accomplishment when someone crosses that finish line.
What do you most want people to know about you?
I love to know every single athlete personally; what they like and dislike, where they come from, what makes them who they are. I am the kind of race director that gives out my cell phone to each athlete as well as their family members. I am the most accessible race director on the planet! I strive to remember the names of each one of the race participants, whether we have 11 people or 1100 at an event. I love helping people reach their goals. I understand the world of multi-sport as a 22 year triathlete, 20 year triathlon coach, USAT Certified Race Director, Certified Technique Specialist with the POSE Method, 7 time All-American Triathlete and 10X Ironman Finisher.
What is your key to success?
Being accessible, open and honest.
My ability to work with all types of people and to understand where they are coming from. I sincerely want each person to succeed. I am here to help.
Complete the following sentence: A really great day for our company is when…
… someone says to me that this was the best event they have ever participated in and that they had a great time and will tell everyone they know about their experience.