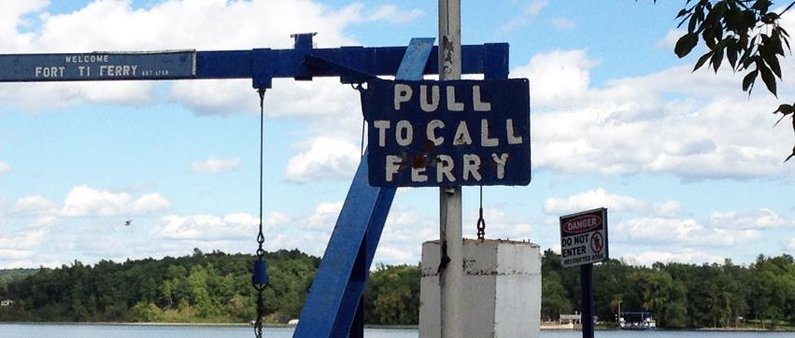 From the roaring LaChute River Falls in Bicentennial Park to the spectacular King's Garden at the Fort, Spring in Ticonderoga offers a unique perspective on the splendor of this emerging Adirondack season!
What kind of things can you do in the Ticonderoga region this spring?
For you: If you love history, water, horticulture or the outdoors, you've come to the right place. Flat water paddling in Ticonderoga begins now, with locations like Putnam Pond in the Pharoah Lake Wilderness, where you can hike in and paddle in serenity to your heart's content. Eagle Lake is a pristine and scenic glacial lake that is ideal for a private paddle. Visit Ticonderoga and take part in Memorial Day celebrations in Crown Point, Hague, Lake George and Schroon Lake. Enjoy an old-fashioned ride on the Ticonderoga Ferry to explore the shores of nearby Vermont. Take a Lake Champlain waterway cruise on the Carillon cruise boat.  Enjoy some great golfing, take a bike ride on the extensive Champlain Bikeway trails, or make it a point to find and explore dozens of historical markers throughout town.
For the family: Give the kids a chance to visit the Essex County Fish Hatchery in Crown Point, where they can experience farming of a different kind…fish farming!  They can feed the trout and get a unique view of  what freshwater stocking is all about. Walk across the new Champlain Bridge or take part in one of the many educational programs at the Mars Educational Center at Fort Ticonderoga. Explore Natural Stone Bridge & Caves or get a Lake George fishing charter and set out to catch a big one! Go camping before the mosquitos take over, hike some Adirondack trails, or take part in an old-time pancake breakfast at the historic Penfield Museum in Crown Point.
With plenty of great lodging and accommodations in Ticonderoga, you're just a short drive away from all sorts of things to see, do and explore. So come visit Ticonderoga this spring and see what the North Country already knows…it's awesome!