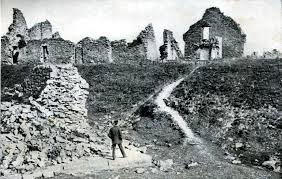 The history of Ticonderoga NY is well-known mostly due to the prominence of Fort Ticonderoga, the site of many bloody battles during the French and Indian War and then again during the Revolutionary War.
Built by French settlers in 1755 and originally called Fort Carillon, the fort sits high, overlooking the LaChute River, which connects Lake George and Lake Champlain. Because it offered access to Canada and the Hudson River Valley, this highly strategic location was highly desired by the French, British, and Americans during both 18th century wars. Ticonderoga was derived from an Iroquois word meaning "between two waters."
In 1759, British forces laid siege and took control over it from the small camp of French soldiers that were left to watch over it. The British renamed it Fort Ticonderoga. In 1775, Ethan Allen, Benedict Arnold, and the Green Mountain Boys, a Vermont rebel militia, attacked the sleeping fort and captured the British soldiers there. This would be the first rebel victory of the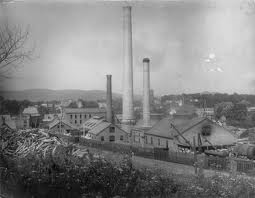 Revolutionary War. In 1777, the British regained control of Fort Ticonderoga and a few months later abandoned it.
While Ticonderoga's famous history is well-known mostly for its historic fort, the 19th century also helped to earn Ticonderoga merit in history. Ore was discovered on Lead Mountain in 1815 and a local entrepreneur bought the patent for lead pencils and built the American Graphite Company, which made the Ticonderoga Pencil famous.
The lumber, boat building, and shipping industries boomed in Ticonderoga in the first half of the 1800's due to its accessibility to waterpower from the LaChute River and Lake Champlain. In 1882, the Ticonderoga Paper and Pulp Company was built and paper became one of the leading industries in the area. In 1925, the paper company was purchased by International Paper and today still has over 1,000 employees.
There are a number of Historical Site Markers in Ticonderoga, Crown Point, and Moriah. You can find a partial list here.