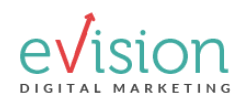 We provide website design, Search Engine Optimization, branding and content development services to Ticonderoga, Crown Point, Port Henry, Moriah, Mineville, Hague and Putnam Station NY.
We have built hundreds of websites, provided website optimization, content development, branding and social media strategies to multiple industries.  Every new website design, every successful optimization or unique social media program gives us another win-win opportunity to stretch our imaginations, hone our craft, and develop a long-term relationship with our clients.  Looking for big agency results from a personal, customer-centric firm? Click here to view our full portfolio…we provide expertise in all of these areas:
Whether your business is a small "Mom and Pop" operation, a trending start-up or an established business poised to make the transition from a small-medium size operation to a full-fledged corporate competitor, we have the skills and expertise to partner with you in your success.
We are a proud member of the following organizations: Ticonderoga Area Chamber of Commerce, Friends of Saratoga County Animal Shelter, and the Adirondack Business Networking International (BNI).
Testimonials:
"I'd just like to start by saying, that before we started using eVision, we didn't know what professionalism and service were, from a digital marketing standpoint. Between the two of them, their knowledge and experience is unbeatable. Regardless of the issue, an email or phone call will be answered immediately to remedy the issue. Before them, we had an online brochure, now we have an online marketing powerhouse. I would recommend their services to anyone."
~ Todd Peterson, Director of Sales, Quality Inn Lake Placid
"We are a 37 year old non-profit organization made up entirely of volunteers and our digital exposure looked about that old.  Our mission is to promote, deliver, advance and sustain the performing arts in Ticonderoga and its surrounding areas.  We do good and exciting work and have been able to expand our offerings each year but our website did not reflect excitement or our story in an impactful way..  Thanks to the fantastic work of eVision Digital Marketing our organization now has a website and logo that captures the fun, excitement, and joy our programs deliver to our audiences. Through our website we are able to promote our events, share pictures of past events and information about our organization.  We are very grateful to Pam and Jennifer for their terrific work.Pam and her staff are responsive, efficient and patient with all our needs and questions.  Soon they will be teaching our team of "old but willing" volunteers how to update our website.  We know when push comes to shove they are there to help us!"
-Judy Walker, Ticonderoga Festival Guild